Ottawa's Greek Athletes – a "maturing" population: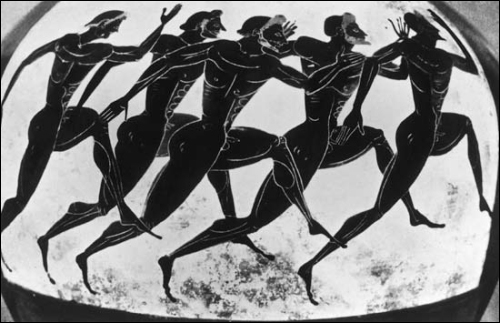 As many Greeks immigrated to Canada in the 50s and 60s, their kids are now in their 40s and 50s. These "kids" are now adults, many of which have children of their own. A significant number of us are still quite active in competitive team sports, predominantly soccer and hockey. However, father time is catching up to us and many can no longer keep up with the younger athletes on their teams. 
This is why many sports organizations have developed various teers of "oldtimer" divisions. Most recently, the Ottawa-Carleton Soccer League (OCSL) added a Masters division (>50) to complement their 8 pre-existing Oldtimer divisions (>35).  
So a few of us got together and started this website to help promote sports activities within a safe and age appropriate environment for our maturing population of Greek-Canadian athletes. We also welcome our non-Hellenic friends to join us !!!
This would allow players to not only participate but continue to compete amongst their peers. Injuries, a growing concern with age,  would also decrease due to the maturity level and pace of the participants.  
In addition to currently active athletes, we hope to reach out to Greeks who have left sports for lack of a suitable environment.
With that in mind, if you wish to participate in any of the activities on our website, please contact us at greekoldtimer@gmail.com.